beach sessions
\\ TUESDAYS //
\\ THURSDAYS //
-
7AM & 9:20AM
-
\\FRIDAY NIGHTS//
19:20PM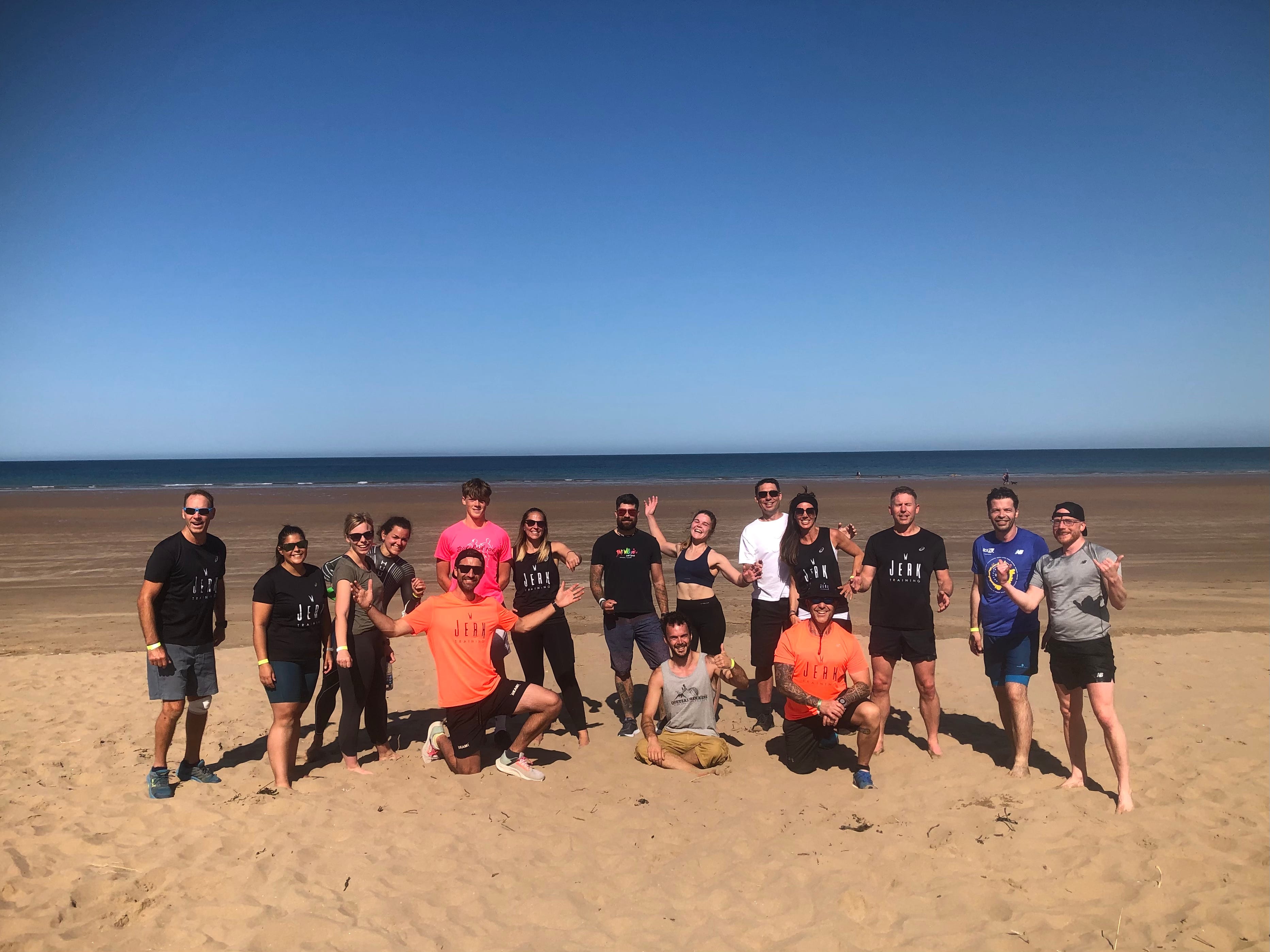 Because, well - why wouldn't you?

We will take you through a carefully planned out session designed to incorporate plenty of functional fitness movements to maximise and all round body workout.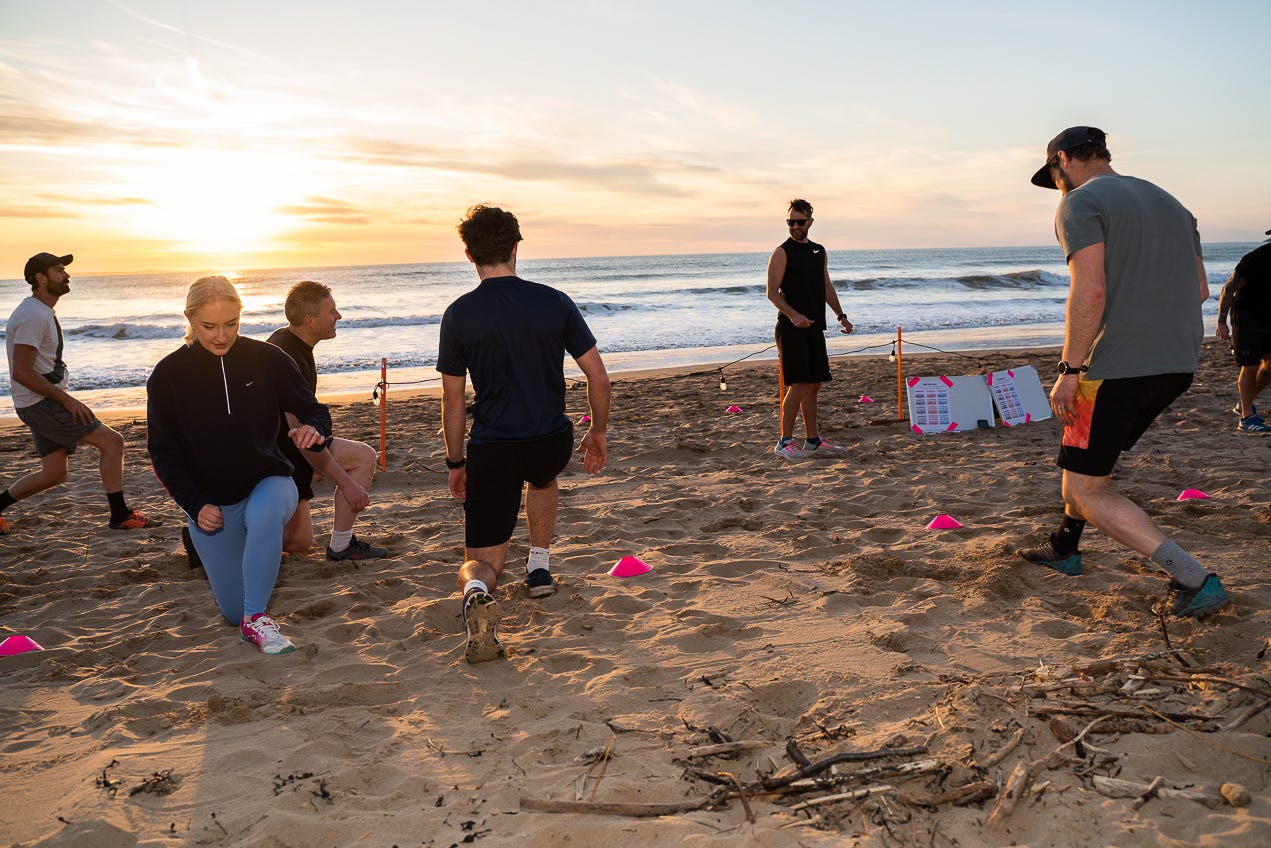 train on the sand
Held in our stunning fitness facility, offering fresh air, stunning views and the occasional seagull, these sessions are not only a great workout but an experience definitely worth getting sandy for.
drop in sessions
Fancy being a Jerk? Awesome.

See you on the sand. All are welcome.
Our drop in session can be booked online and are £8 per person.

All sessions are designed for all level of abilities to be able to train side by side.
Every workout can be modified/scaled for you to get the most out of your time with us.

We meet on Woolacombe main beach,
past Mill Rock.
Look for the coaches wearing bright orange. You can't miss us.

We can't wait to train with you.


FRIDAY NIGHTS
Friday Nights is based on the
social enjoyment of starting the weekend.

A time based session designed to get you moving and completed in time to get back for that Friday night feeling.

The session is designed to keep you working using carefully selected bodyweight exercises.

The workout is designed with three colour coded levels giving everyone the ability to train side by side and to their own level.

We think it's a great way to start the weekend, come along and see what you think.
1soem
1ST SUNDAY OF EVERY MONTH
A great test of your personal level of fitness in a fun & supportive environment.

Scaled and suitable for all levels of fitness, this functional fitness session tests you physically & mentally whilst you enjoy the beautiful natural setting around you.

Sit ups, push ups, squats, running
and a big sand dune.
Sounds simple right?
Come and get involved!


START
SIT UPS
RUN
PUSH UPS
RUN
SQUATS
SAND DUNE
FINISH
WHAT TO EXPECT
Please arrive 10 mins before
the session start time.
Wear suitable footwear, clothing
and bring a drink.
All sessions are designed to be
wrapped up within 1 hour.

Within this time we will go through a warm up, main session & cool down.
There will most likely be burpees, squats, push ups as well as other functional fitness movements you may be used to and a potentially a few new ones too.

Throw into the mix running on the sand & sand dunes and there you have a Jerk training session!

All sessions are designed to individually push you.

You can modify, scale and rest as you need to. We will be there to motivate you in a positive environment.

Please fill in our New Athlete from prior to attending your first session.
Lift & shift
JERK Training are proud to offer a brand new Lift & Shift session.


This has been specifically designed to target strength and power movements. This is a perfect addition to compliment your current JERK programme and give you that extra edge.


Think strength work designed in a circuit style with a Jerk twist - who's in?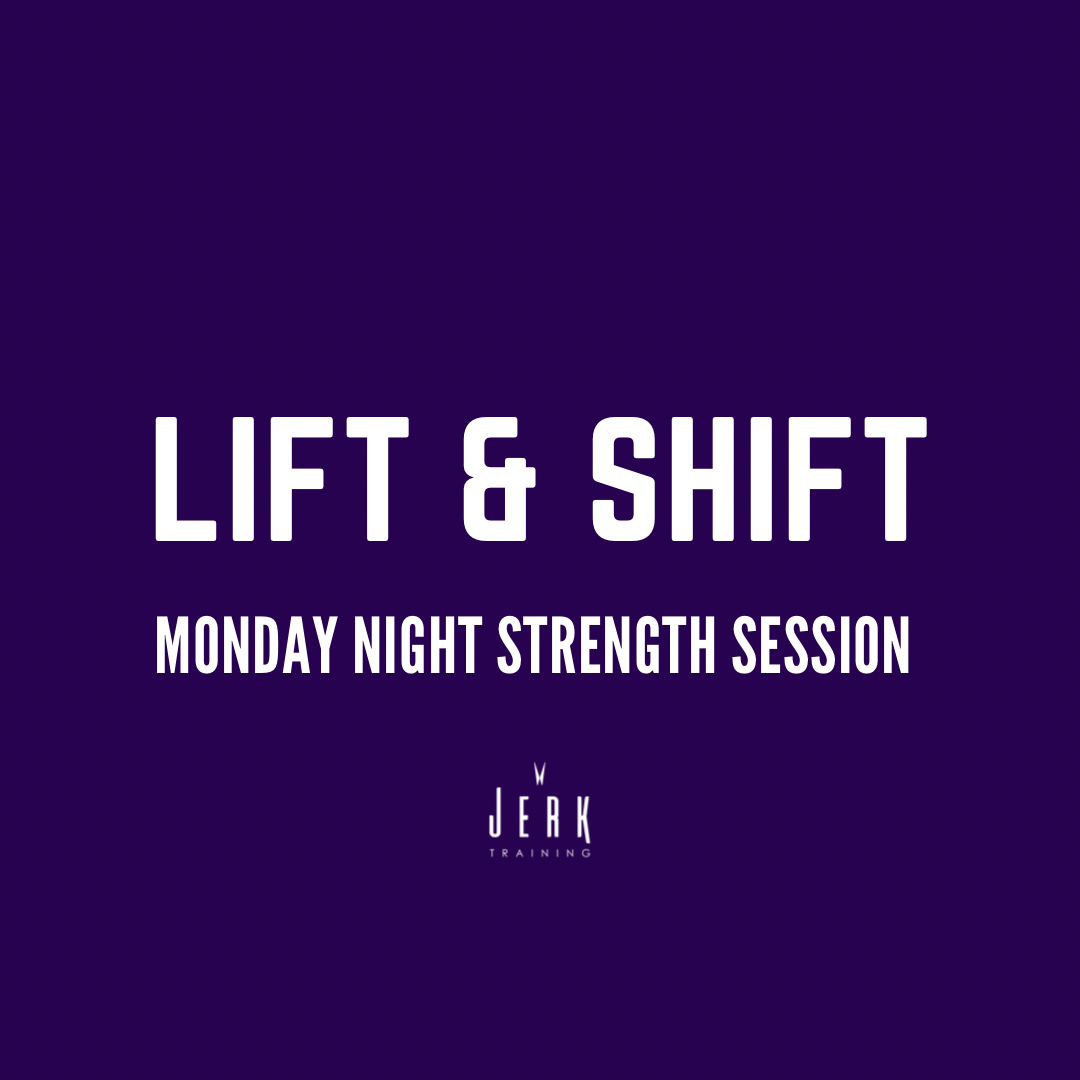 let us look after you.
Before starting any of our training sessions we will need to know a little bit about you & your exercise history.

Don't panic it's not a test, more just a way of us being able to look after you.
Please click the button below to be taken to our forms page. Thank you.