Lets get sweaty and have some fun shall we?
functional fitness
training & wellbeing
WE TRAIN OUTDOORS
IN ALL WEATHERS,365.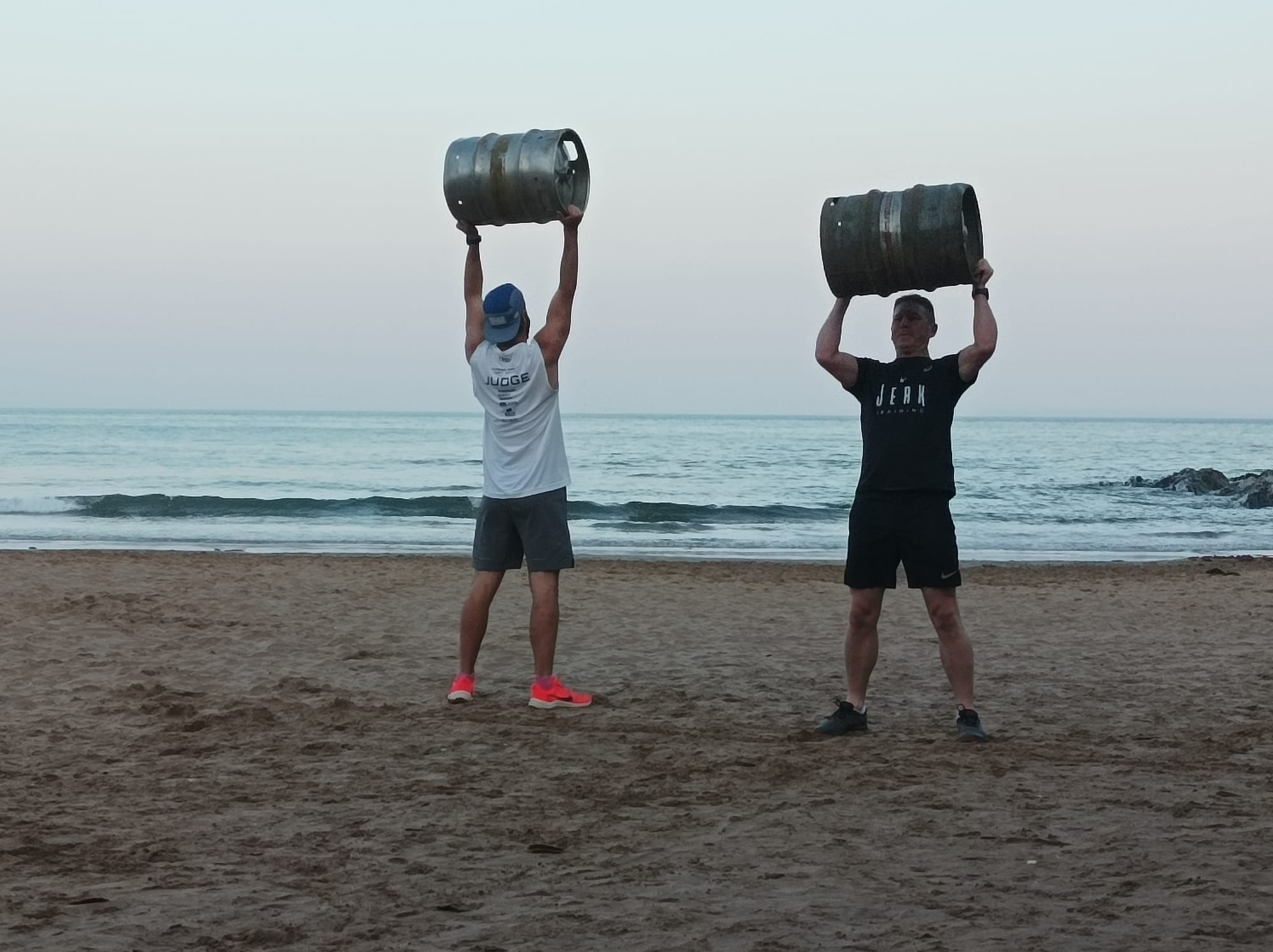 THIS IS where its at
A warm welcome to Jerk Training based in Woolacombe, North Devon.

Here you'll find all things exercise, fitness and training.

We train outdoors, in all weathers, 365.

We don't take ourselves too seriously & are continually growing our likeminded community of normal humans with normal lives and everyday struggles.

We're always aiming to have some fun, enjoy ourselves whilst encouraging others to join in and get a bit better every day.

Come along with us, you won't regret it.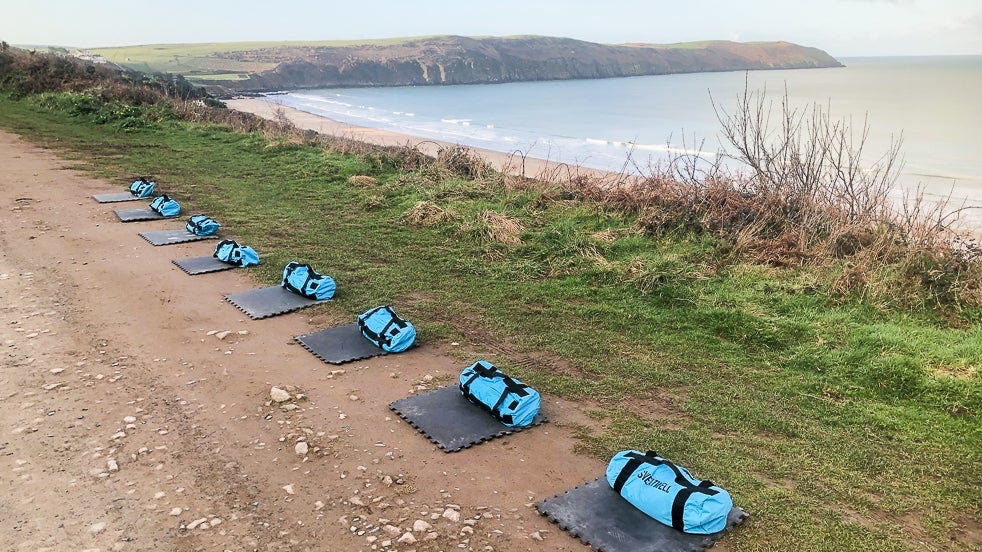 SMALL GROUP
PERSONAL TRAINING

These groups are at the heart
of what we do.

Small groups of likeminded people wanting to have some fun, get a bit better every time and then do it again and again.

These classes really are for everyone
and every level, I promise.

From first time to lifer,
there's room for everyone.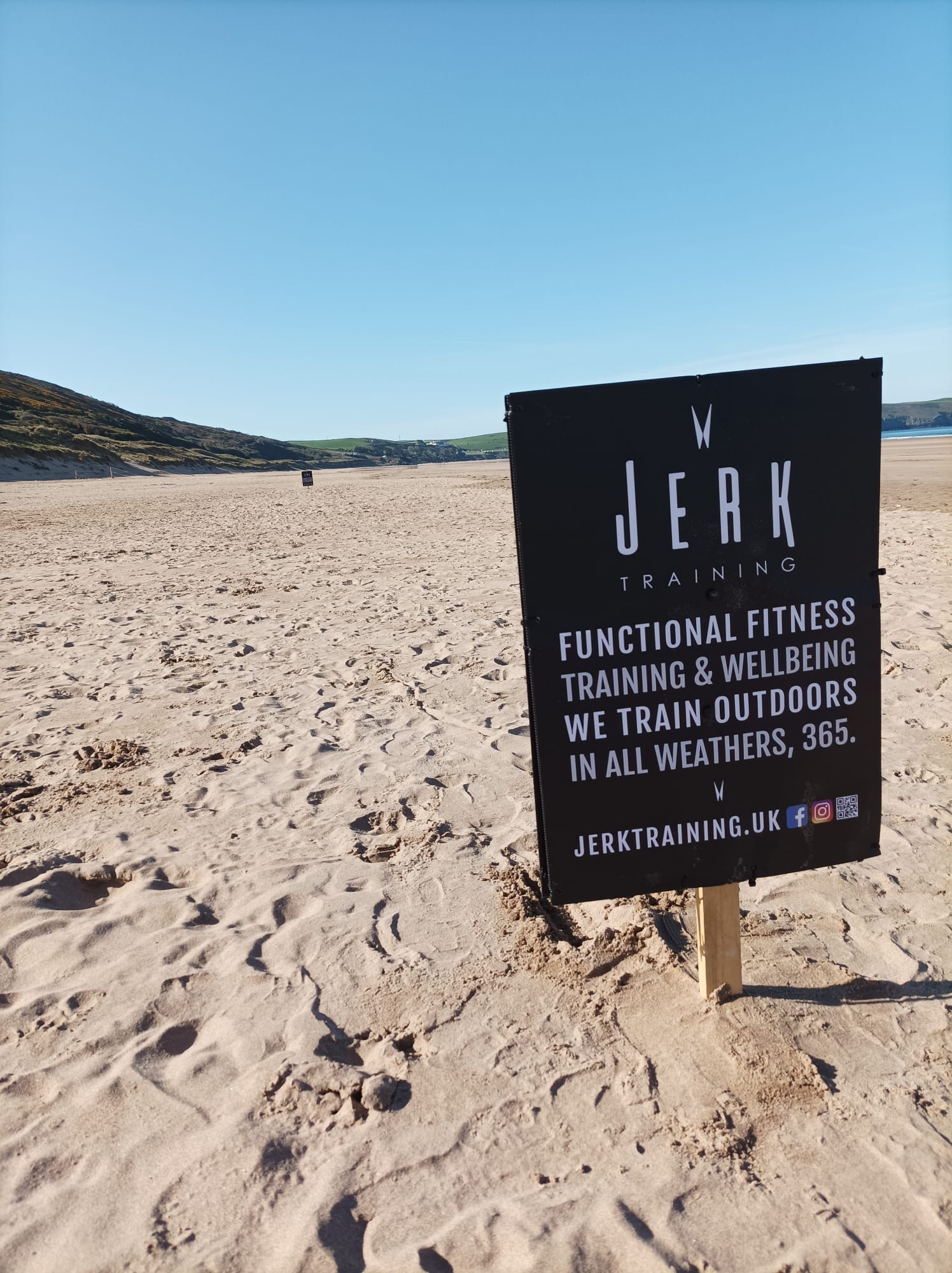 BEACH SESSIONS
Held in our stunning fitness facility, offering fresh air, stunning views and the occasional seagull, these sessions are not only a great workout but an experience definitely worth getting sandy for.

Click here to see what time classes are running this week.
PERSONAL TRAINING
get in touch
We chat | We train
we Repeat
Win at life
here for everyone.
join us.
BE a jerk
new 2 this
Awesome. Welcome. Don't be scared. Seriously. I know full well the hardest thing is to try something new outside of your comfort zone.

Honestly, I promise we're a nice bunch of people who are either like you or were like you a week/month/year ago and are here to all have a good time together and help each other.

Thank you for joining us.
Not new, not old. Somewhere in-between.
Hop in, you'll be great.

There's personal training and plenty of classes to help you succeed.

We're all here for the same positive reasons.
the old guard
Seasoned Athlete?
Awesome, jump in and let's get a wriggle on.

We've got sports conditioning covered and classes ready for you to push yourself in a
new way.
What's stopping you?
Scared? Worried? Not fit enough and need to get fit before coming to a get fit class?

We've heard it and totally get it, but you've come this far. Don't get in your own way now.

The next bit is simple, just turn up - you'll be glad you did.
Start a conversation.

Just click that What's App button,
say hello and let's get going.

I look forward to hearing from you.
let us look after you.
Before starting any of our training sessions we will need to know a little bit about you & your exercise history.

Don't panic it's not a test, more just a way of us being able to look after you.
Please click the button below to be taken to our forms page. Thank you.